What is Coronavirus disease 2019 (COVID-19)? – Symptoms and Preventions.
Coronavirus disease 2019 or the popularly known as COVID-19 has now become a pandemic disease, spreading all over the world. Let's start with the question "What is COVID-19?"
COVID-19 is a respiratory illness that can spread from person to person, which means that the disease is transmitted through direct or indirect contact. But researchers are still learning how the virus really spreads. 
COVID-19 is a new disease, caused by a novel (or new) coronavirus that has not previously been seen in humans. The virus causing COVID-19 is not the same as the coronavirus that commonly circulates among humans and mild illness, like the common cold. 
Cases of COVID-19 first emerged in December 2019, as an unknown illness that was reported in Wuhan, China. The unknown illness was later named as COVID-19 by the World Health Organization (WHO) on February 11, 2020.
How easily a virus spreads from person-to-person can vary. Some viruses are highly contagious. The virus that causes the COVID-19 seems to be spreading easily and sustainably in the community. 
According to WHO, as of March 2, 2020, the COVID-19 has infected nearly 89,000 people across 65 countries. Infections and deaths are rising. And this data shows how contagious OVID-19 is.
 Here are some reported symptoms of the COVID-19:
Respiratory symptoms
Fever
Cough
Shortness of breath
Breathing difficulties
In more severe cases, the infection can cause pneumonia, severe acute respiratory syndrome, kidney failure and even death.
On March 11, 2020, the World Health Organization announced that the outbreak was now considered as a pandemic disease – a disease that has spread across a large region, for instance, multiple continents, or worldwide.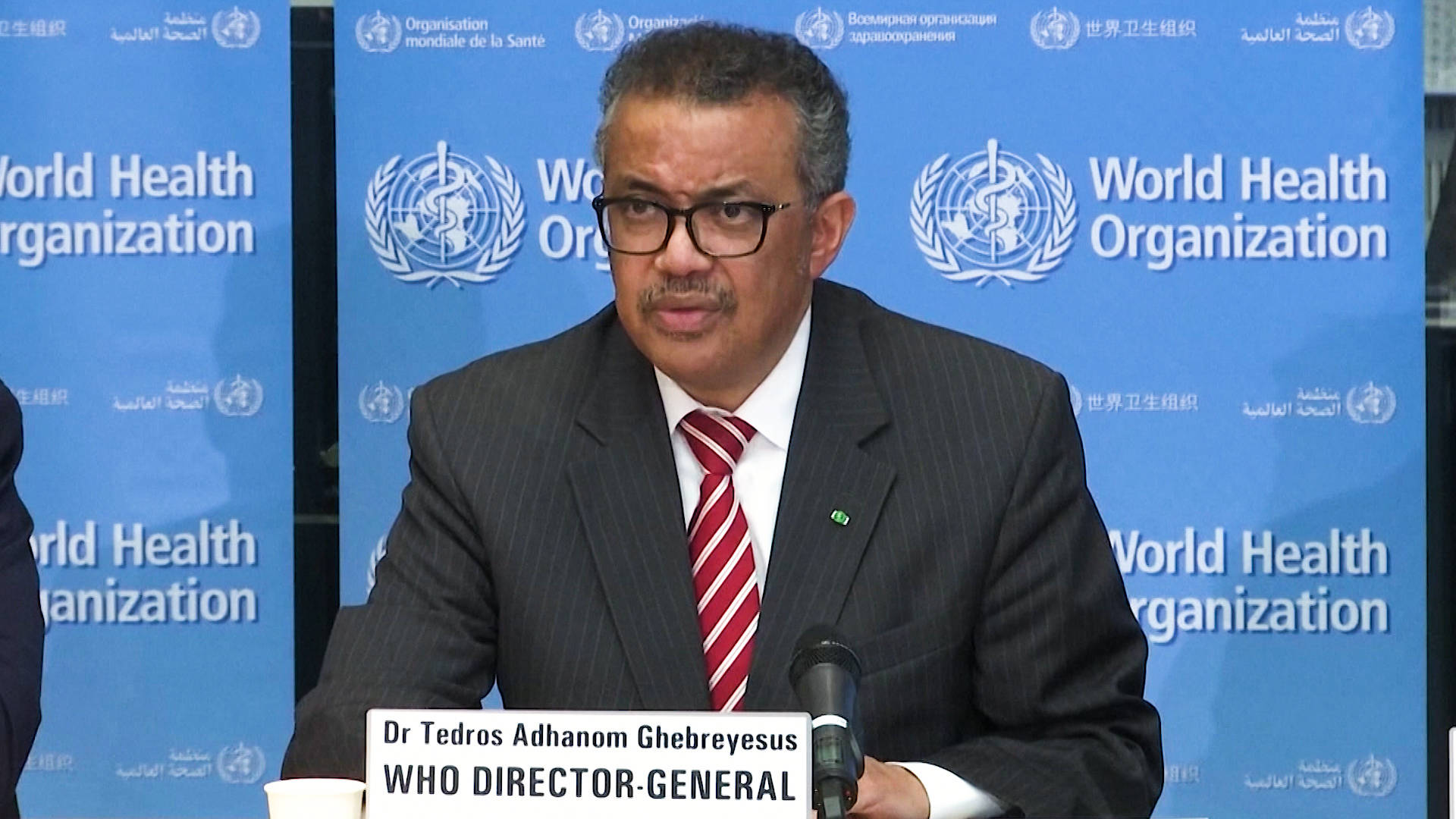 "In the past two weeks, the number of cases outside China has increased thirteenfold," said Dr. Tedros Adhanom Ghebreyesus, Director-General at WHO. "WHO has been assessing this outbreak around the clock and we are deeply concerned both by the alarming levels of spread and severity. We have therefore made the assessment that covid-19 can be characterized as a pandemic," Tedros added in a press conference.
With the declaration, the COVID-19 disease reached up to 118,000 cases in 114 countries, and more than4000 people have died, as of March 11, 2020.
Here are some tips to prevent COVID-19:
Regularly and thoroughly clean your hands with an alcohol-based hand rub or wash them with soap and water.
Maintain at least 1 meter (3 feet) distance between yourself and anyone who is coughing or sneezing.
Avoid touching eyes, nose and mouth.
Make sure, and people around you, follow good respiratory hygiene. This means covering your mouth and nose with your bent elbow or tissue when you cough or sneeze. Then quickly dispose of the used tissue immediately.
Stay home if you feel unwell. If you have a fever, cough and difficulty breathing, seek medical attention and call in advance.
Keep up to date on the latest COVID-19 hotspots (cities or local areas where COVID-19 is spreading widely).
The World Health Organization (WHO) advised all of us to stay aware of the latest information on the COVID-19 outbreak, available on their website and through national and local public health authorities. 
WHO is continuously monitoring and responding to the outbreak. For more information, check back regularly on WHO's coronavirus pages. https://www.who.int/emergencies/diseases/novel-coronavirus-2019