Ryan Gersava hailed as the first-ever Filipino to win World Summit Awards (WSA) Global Champion through Virtualahan – a school for PWDs.
Virtualahan is the pioneering tech social enterprise in The Philippines that equips Persons with Disabilities (PWDs) and other disadvantaged people with digital skills to work as a remote staff to companies all over the world that need outsourcing support. It is a school for Persons with Disabilities to develop skills and mindset to become competitive employees and entrepreneurs using the equalizing power of technology.
For the first time, Ryan Gersava, a 26-year old Filipino, hailing from Sultan Kudarat, won the 2020 World Summit Awards (WSA) Global Champion. Gersava also bested some 407 entries from 91 countries for creating the school for PWDs, "Virtualahan".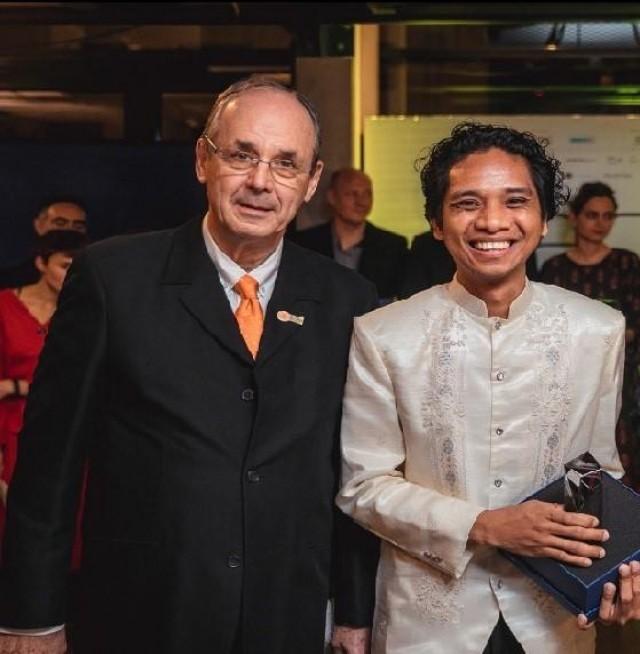 Ryan Gersava, Founder and President of Virtualahan,  in his pitch to the international jury says, "It is a huge honor and great validation of our impact formula to be recognized and join the WSA Community as a Global Champion. This is for our community and to everyone who continues to believe and contribute to our mission. I hope that this will also inspire young Filipinos to take an active role in solving social issues in our country and share their impact to the world."
WSA Young Innovators is a special recognition for young social entrepreneurs under 26 years of age, using ICTs to take action on the United Nations Sustainable Development Goals (UN SDGs). Together with the WSA winners of each year, they are honored as outstanding digital innovation with social impact.
Maria Cleofe R. Natividad, Philippine Ambassador to Austria said Gersava's victory was a well-deserved win. Natividad also said his victory comes at a time where the Philippines, as well as the world, are in need of hope and inspiration.
"By making it your life's work to create opportunities for the disadvantaged – as only someone who has personally overcome hardships can – you have set an excellent example of passion and perseverance for the Filipino youth.  Your story is both challenge and testament – a reminder that the empowerment of the marginalized is an imperative of a just and humane society; and a proof that the human spirit triumphs over the human condition," said Natividad to congratulate Gersava.
Virtualahan stands with the Vision of: "A transformed labor system in The Philippines where everyone truly gets an equal chance to get a job or start a business regardless of health condition, former life, and backgrounds. Which means strong and effective policies where laws have teeth and harmoniously followed and healthy ecosystems in places where disadvantaged people can thrive.
Department of Foreign Affairs (DFA) said, "Integrating life coaching with career guidance and leadership development, Virtualahan harnessed the power of technology to give people a fair fighting chance to get out of poverty.
According to the Department of Health (DOH), almost 1.4 million Filipinos have different disabilities, which hinders them from landing a decent job. The establishment of Virtualahan aims to build the future of work where no one is left behind. Specifically, flip the employment rate of Persons with Disability from the current 80% unemployment rate of working and qualified PWD talents to 80% employment rate by 2030.
To date, Virtualahan claims to have 350 graduates, with a 78 percent employment rate.
The awarding took place on 11 March 2020 in Vienna, Austria, a few days before the lockdown due to the coronavirus disease 2019 (COVID-19).