Leading vision technology for Advanced Driver Assistance System (ADAS) company Mobileye is expanding to more robotaxi operations.
Mobileye is the global leader in the development of vision technology for Advanced Driver Assistance System (ADAS) and autonomous driving. The company launched in 1999 with the belief that vision-safety technology will make the roads safer, reduce traffic congestion and save lives.
With Mobileye's global ambition in ADAS and autonomous mobility-as-a-service (MaaS), the company announced an agreement with China and South Korea in deploying its autonomous vehicles. The agreement was announced at the recently held CES 2020.
"These two new agreements build our global footprint in both MaaS and ADAS and demonstrate our commitment to true global leadership toward full autonomy", said Prof. Amnon Shashua, CEO and President at Mobileye and Senior Vice President at Intel.
It was said that China is the first country to benefit from the four Mobileye strategic product categories. The deployment of Mobileye's Road Experience Management (REM) in China offers OEM partners to enter the Chinese market.
As for the agreement between Mobileye and South Korea, Mobileye will integrate its self-driving system which enables driverless MaaS operation in Daegu, South Korea. This self-driving system is a kit that includes visual perception, sensor fusion, Mobileye's own REM mapping system, software algorithms and its driving policy that will 'drive' the cars.
Mobileye first testes its robotaxi's in Jerusalem in May 2018. After successful testing, the company then signed a joint venture with Volkswagen and Champion Motors. It also signed an agreement with Paris and partnered with the Chinese electric car NIO in 2019.
About Road Experience Management (REM)
Mobileye's REM is an end-to-end mapping and localization engine for full autonomy. The solution is comprised of three layers: harvesting agents (any camera-equipped vehicle), map aggregating server (cloud), and map-consuming agents (autonomous vehicle).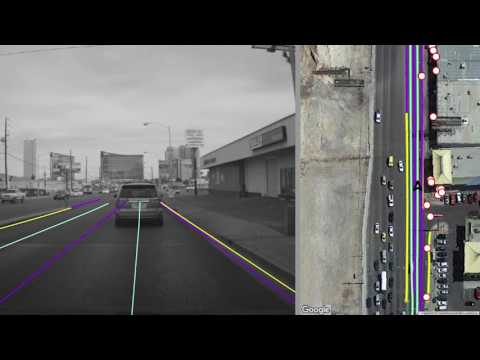 The harvesting agents collect and transmit data about the driving path's geometry and stationary landmarks around it.
Furthermore, REM provides the technical and commercial conduit for cross-industry information sharing.