Netflix acquired 15.77 million new paid subscribers amid COVID-19 pandemic – beating the 7 million forecast in its first quarter. 
Leading media-services provider Netflix reported a Q1 upsurge in new subscribers beating expectations. Netflix, on Tuesday, announced 15.77 million new paid subscribers globally amid the COVID-19 pandemic, doubling its 7 million assumptions. Netflix has now 182.86 paid subscribers around the globe.
In its investor letter, Netflix said, "In our 20+ year history, we have never seen a future more uncertain or unsettling. The coronavirus has reached every corner of the world and, in the absence of a widespread treatment or vaccine, no one knows how or when this terrible crisis will end. What's clear is the escalating human cost in terms of lost lives and lost jobs, with tens of millions of people now out of work."
The streaming giant has released several high-quality projects in the last three months, including the true-crime docuseries "Tiger King: Murder, Mayhem and Madness" which garnered 64 million viewers. "Love is Blind" – unscripted dating show by Netflix recorded 30 million viewers.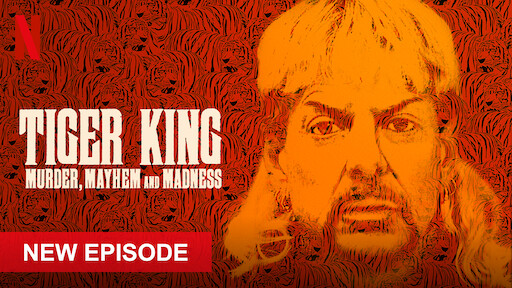 Netflix, though reporting high Q1 new subscribers, acknowledged that this number will also end, just like the COVID-19 pandemic. "At Netflix, we're acutely aware that we are fortunate to have a service that is even more meaningful to people confined at home, and which we can operate remotely with minimal disruption in the short to medium term. Like other home entertainment services, we're seeing temporarily higher viewing and increased membership growth. In our case, this is offset by a sharply stronger US dollar, depressing our international revenue, resulting in revenue-as-forecast. We expect viewing to decline and membership growth to decelerate as home confinement ends, which we hope is soon," Netflix stated.
"By helping people connect with stories they love, we are able to provide comfort and escape as well as a sense of community during this pandemic. So our focus has been on maintaining the quality of our service while our employees around the world adapt to working from home," Netflix added.
The COVID-19 has also affected Netflix's production. Lockdowns are implemented all over the globe, hindering Netflix's production of new films.
"When it comes to production, almost all filming has now been stopped globally, with the exception of a few countries like Korea and Iceland. This has been devastating for millions of workers in the TV and film industry – electricians, hair and make-up artists, carpenters and drivers who are often paid hourly wages and work project-to-project," said Netflix.
Netflix also joins the many companies that are helping aid the coronavirus crisis. In March, the streaming service created a $100 million fund to help with hardship in the industry. $1 million of the fund went to each SAG-AFTRA Foundation COVID-19 Disaster Fund, the Motion Picture and Television Fund and The Actors Fund Emergency Assistant in the US. Another $1 million went to the AFC and Foundation des and Artistes in Canada. 
"These are all well-established hardship funds. In 1 other countries where no such funds exist, we've been working to set them up, including in the UK (£1 million) with the British Film Institute, in Italy (€1 million) with the Italian Film Commission, in France (€1 million) with Audiens, in Brazil (R$5 million) with the Brazilian Institute of Audiovisual Content, in Mexico ($1 million) with the Mexican Academy of Film Arts and Sciences, in Spain (€1 million) with the Ministry of Culture and Sport, Accion Cultural and the Film Academy and in the Netherlands (€1 million) with the Netherlands Film Fund," said Netflix
In total, Netflix has committed to spending $150 million in support to battle the COVID-19 crisis.
Download full investor letter here:
https://s22.q4cdn.com/959853165/files/doc_financials/2020/q1/FINAL-Q1-20-Shareholder-Letter.pdf