New Zealand Police has recruited its first-ever AI Cop named Ella
Today, Nations and Corporations are pouring billions into Artificial Intelligence (AI), its recent advancements have even startled scientists working in the field. What was once a plot device in sci-fi movies is in the process of being born.
Hedge funds were using AI to beat the stock market, Americans are deploying AI bots to serve its customers online, Google is utilizing it to diagnose heart disease more accurately and in the fastest way possible, and now New Zealand has officially recruited its first AI officer.
New Zealand Police, on Wednesday, disclosed to the public its first-ever Artificial Intelligence-based officer. The AI has a unique feature among the rest of the people in the force, it was named 'Ella' an acronym for Electronic Lifelike Assistant. Ella is like a virtual assistant that enacts real-time animation to emulate face-to-face interaction in an empathetic way.
Ella was visualized by Erin Greally and was conceptualized and designed by the help of 26 people. Homegrown Intela AI and Soul Machines were behind the and AI project. These two tech firms led the digital human development of Ella, from programming her voice and speech, her body language and up to one-on-one service they did everything to ensure its success.
The AI cop is stationed in the lobby at Molesworth St and is expected to report on duty next Monday (Feb 17), it will only be primarily available at the national headquarters in Wellington, Johnsonville, and Featherstone stations.
Ella will be part of two digital kiosks that the police have designed to help reduce the waiting line in stations as well as to provide a modern way to connect with the public people. The kiosks will be having CCTV monitors and other alarms built into them.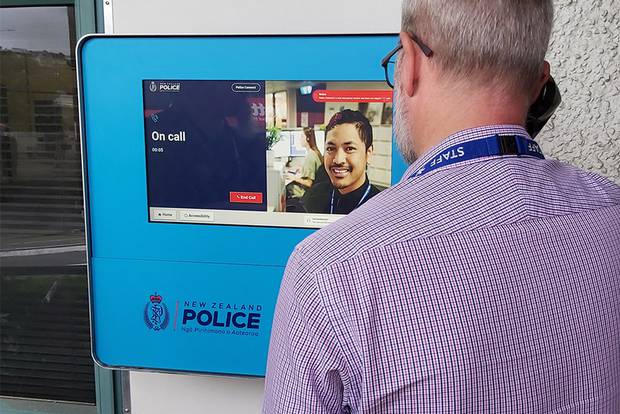 For three months, Ella will be evaluated, its chief duties will be assisting the concierge team and it will be welcoming visitors to the building. It was also programmed to talk to visitors about the police 105 non-emergency number.
"Her capabilities are basic at this stage as she is a proof of concept, but we see some real benefits of digital person technology if we can equip the AI with more knowledge and capabilities, and it can learn from more interactions," said New Zealand Police Commissioner Mike Bush.
The AI cop will not be replacing human officers and it will not be patrolling the main streets of Wellington, for the meantime. However, Bush believes that if the AI Cop does a good job, a range of new responsibilities in the future is possible for Ella.
Bush said that in this modern world, there are a lot of people who want to connect to the police in a different way. It will be helpful for people who are not comfortable speaking directly to somebody.
According to reports, the kiosks are the newest innovation, followed by the police 105 non-emergency number, and the famous police app that has over 39,000 times download.
"We've achieved a lot this past year with the 105 non-emergency number, online reporting, and NZ Police app making it easier for the public to access and receive the services and information they want when they want, and in the ways that suit them," Bush stated, "But we're very much just starting this journey, as Police Connect, Ella and other modern digital technologies present many more exciting opportunities for us to provide new and improved policing services."